Kitchen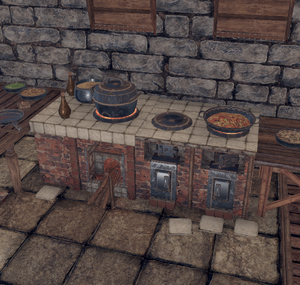 A Kitchen is an interactable object in Outward, which can be used for Cooking. All kitchens have the same appearance.
Kitchens are used for Cooking, and can replace a Cooking Pot for associated recipes.
See Cooking for a list of all possible recipes at a Kitchen station
Kitchens can be found in many locations in Outward. Players are able to cook at any kitchen they encounter.
Some Kitchen locations include: